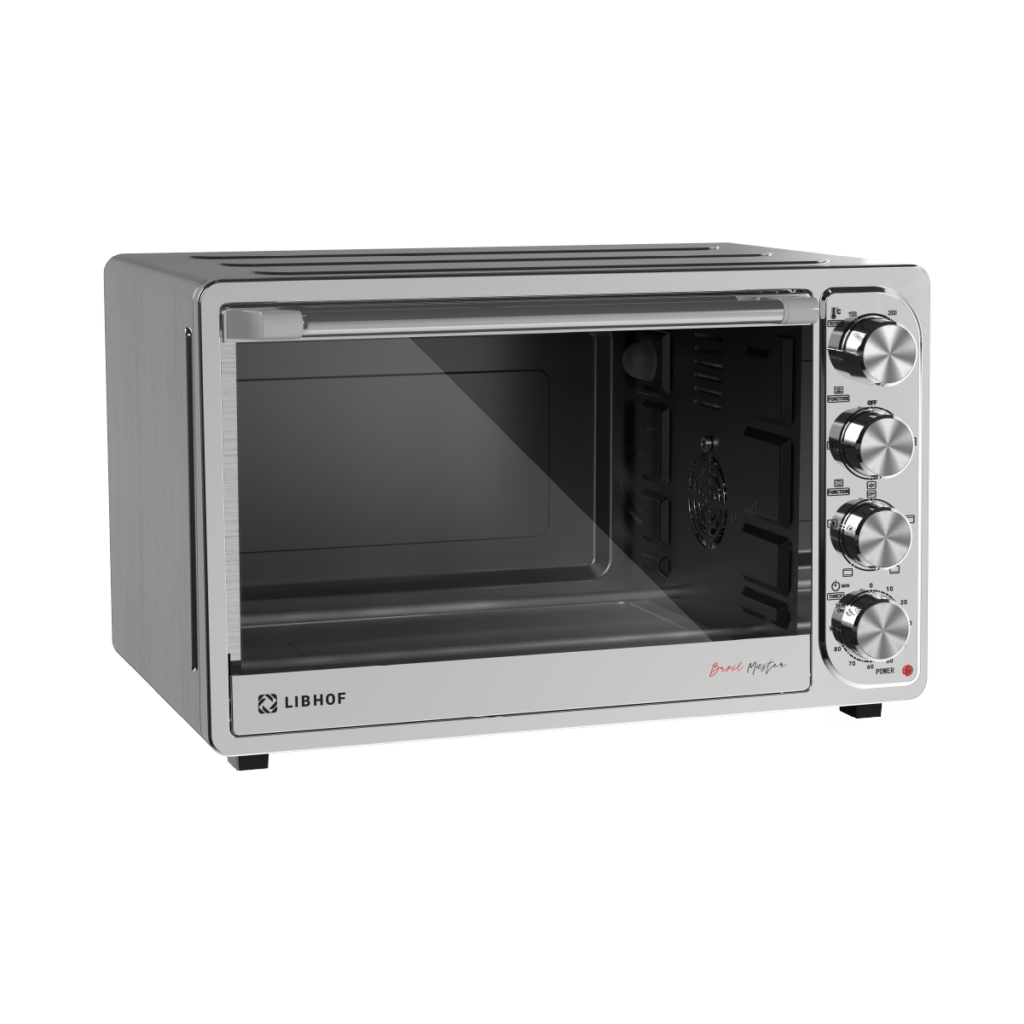 The Libhof OVS-30 mini-oven is a multifunctional device that combines convenience and efficiency. It has multiple operating modes, including convection, top and bottom heat, defrost, grill and dehydrator mode. This allows you to prepare a variety of dishes, from baked goods to meat, and even dry fruits and vegetables.
The chamber volume is 30 liters, which allows you to prepare food for a large company or family. The maximum heating temperature reaches 250 degrees, and the power consumption is 1500 W.
The mini-oven is controlled mechanically, with a sound timer that can be set for up to 90 minutes. This allows you to accurately control the cooking process and not miss the moment the dish is ready.
The set includes a grid, an electromechanical spit, a tray for collecting crumbs, a baking sheet and a holder for the baking sheet/grid. This allows you to use the oven to prepare a variety of dishes.
The oven chamber has a double non-stick coating, heat-resistant glass and internal lighting, which is the basis for the reliability, safety and efficiency of this model.
Model
OVS-30
Volume, l
30
Power, W
1500
Max temperature, °C
250
Inner coating
double non-stick
Number of heating elements
4
Heat resistant glass
1
Sound timer
Yes
Backlight
Yes
Voltage, W
220
Cord length, m
0,8
Device dimensions, mm
513х380х325
Net weight, kg
6,5
Dimensions in packaging, mm
555х413х362
Gross weight, kg
9,8
Equipment
- Mini oven
- spit
- grill
- baking tray
- handle for baking tray
- crumb tray
- user guide
Guarantee
1 year
Peculiarities
grill mode, convection, drip tray, dehydrator mode, pre-defrost,
Article number
libovs30
Barcode
8583720013182
You can find the nearest store on the official Linhof dealers page.